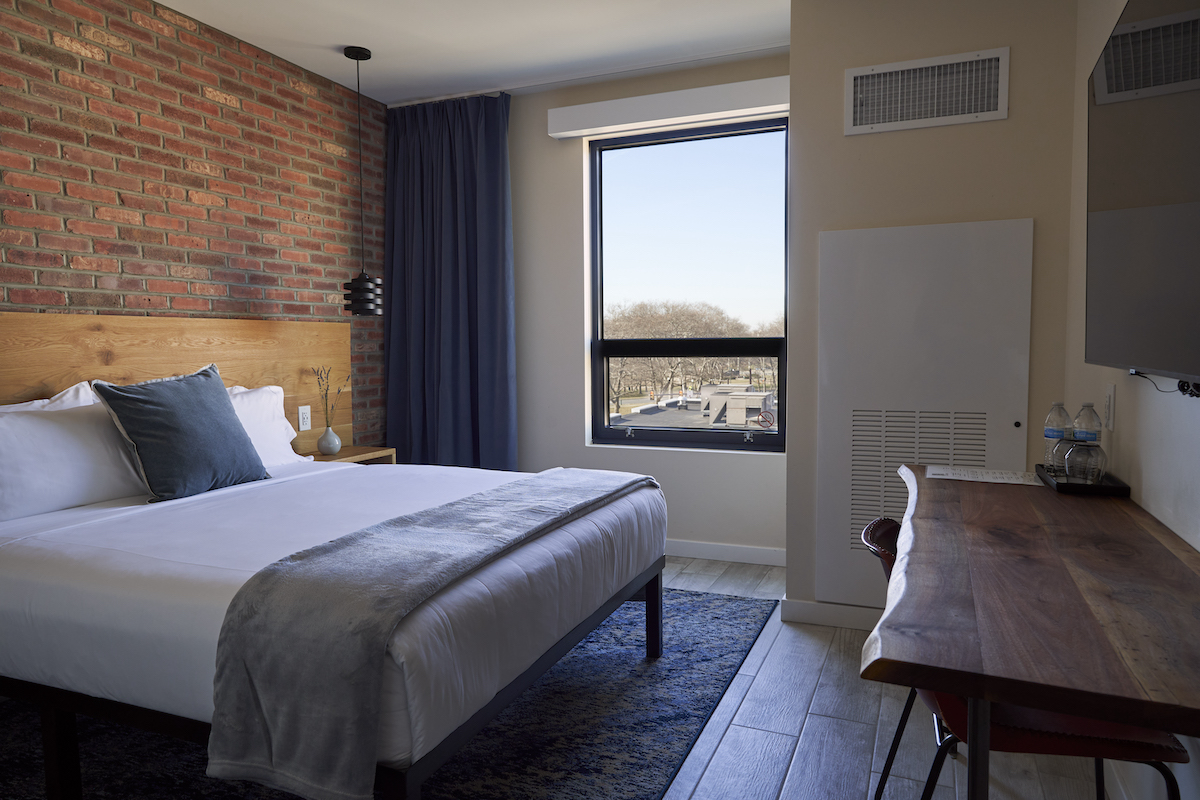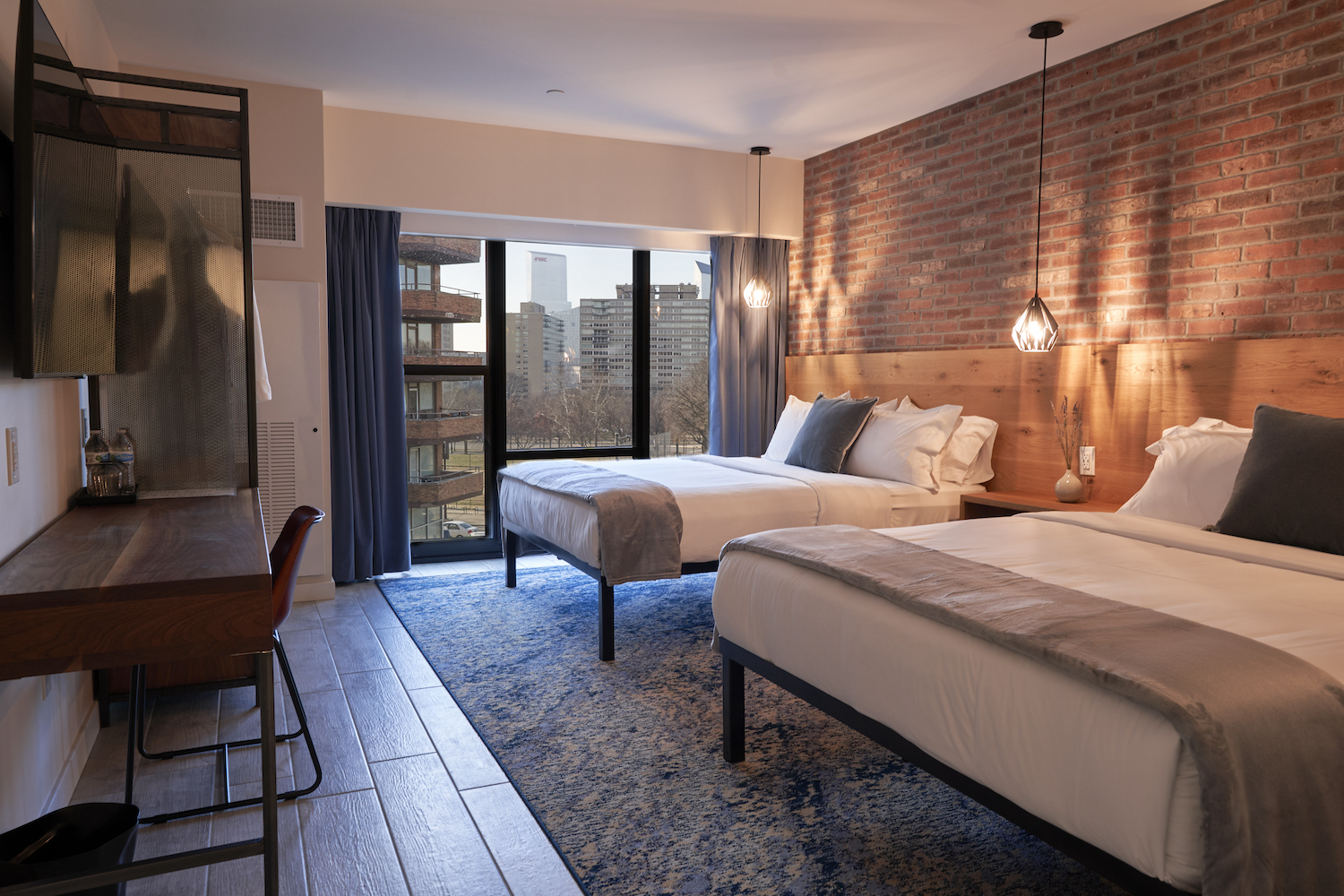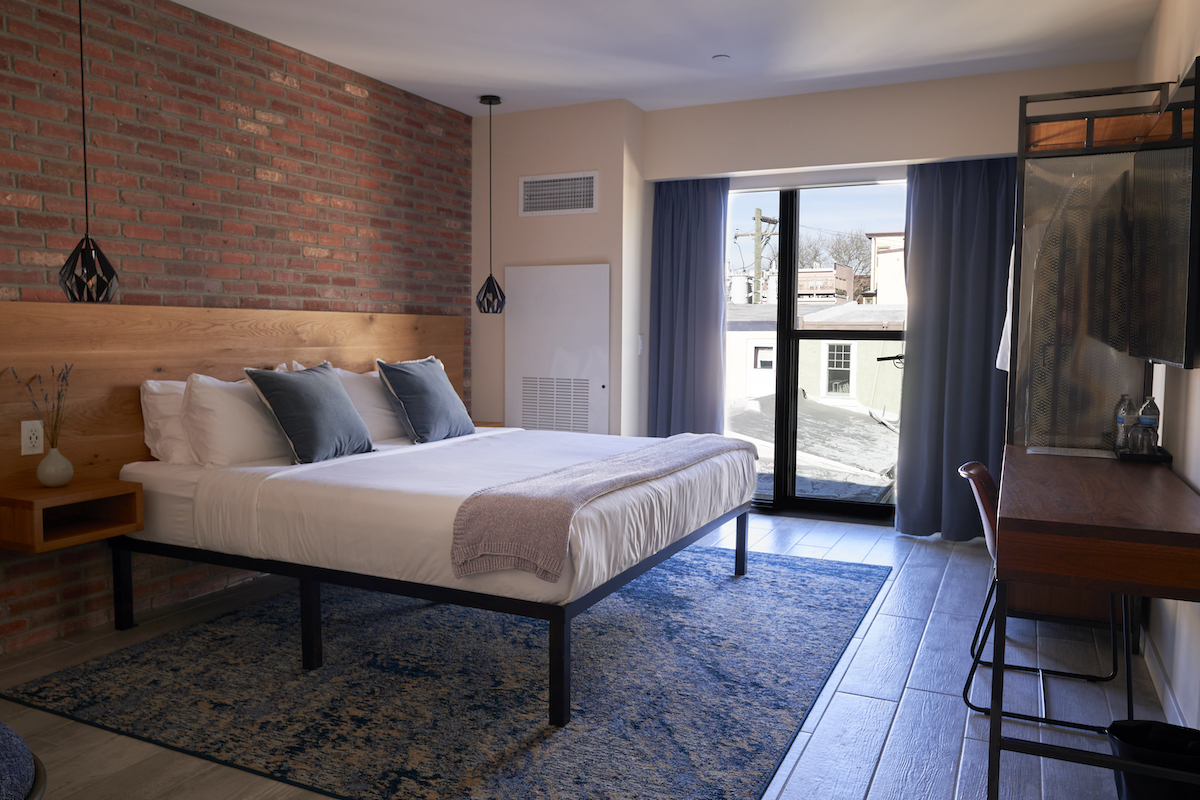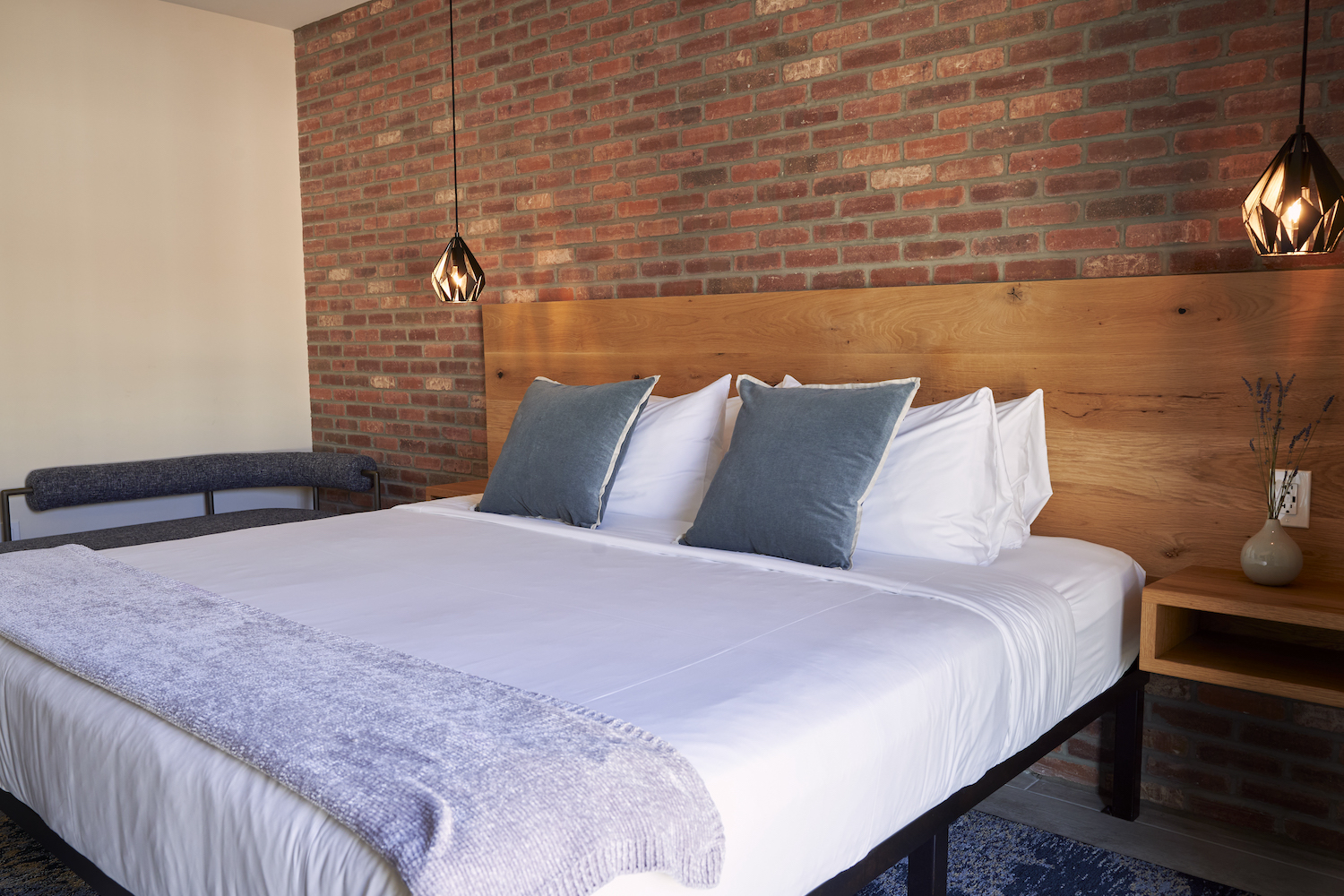 Sleeps up to 2 guests with daybed (sleeps a child under 12)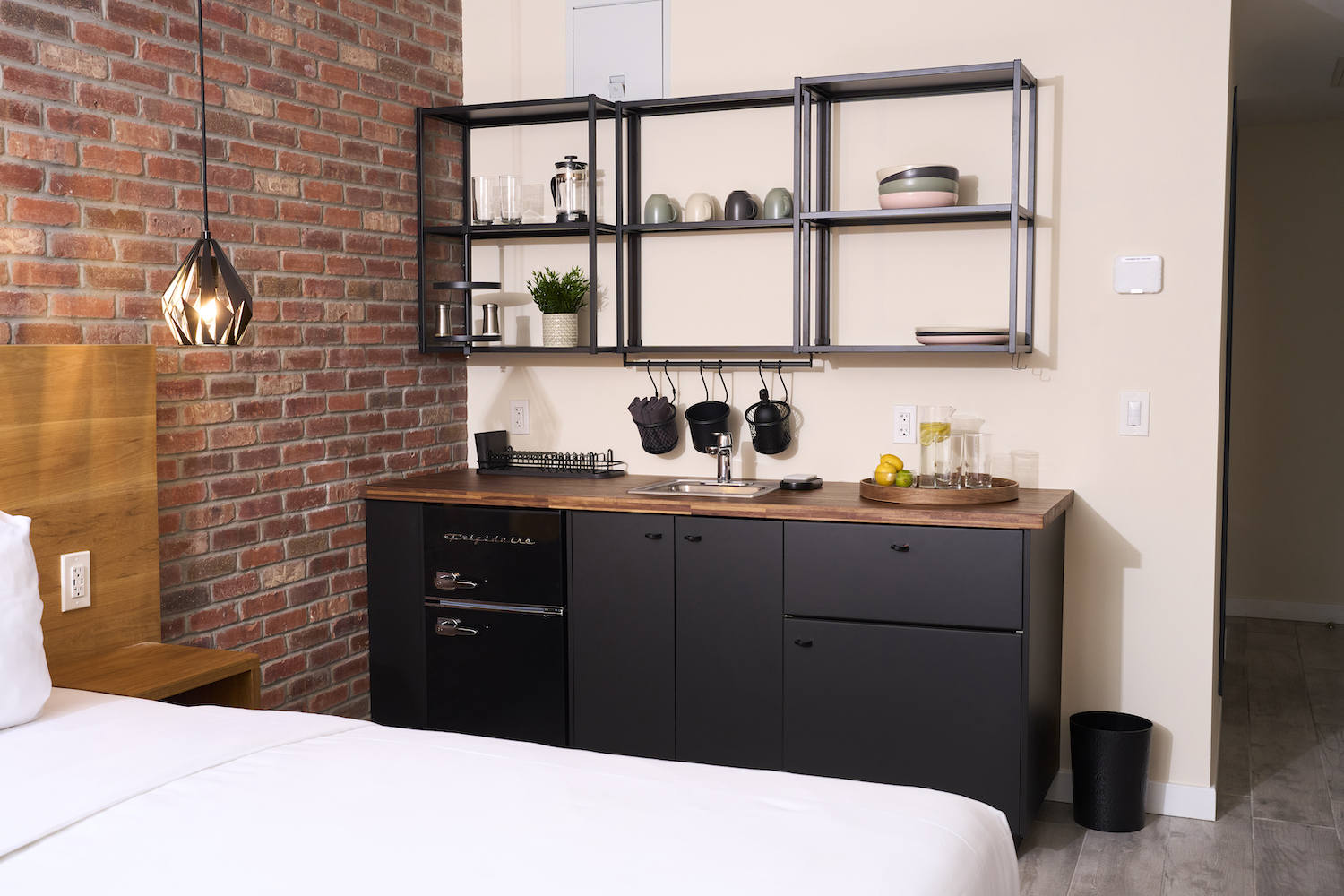 Sleeps up to 2 guests with sofa and kitchenette

Recommended for long stays or families needing to store or enjoy meals in the room. This beautiful city-view room has an open kitchen space, full cabinets for storage, and tableware such as cups, mugs, plates, and bowls. Additionally, you can enjoy the French press for a fresh cup of coffee in bed. Cleaning supplies are also available in the room.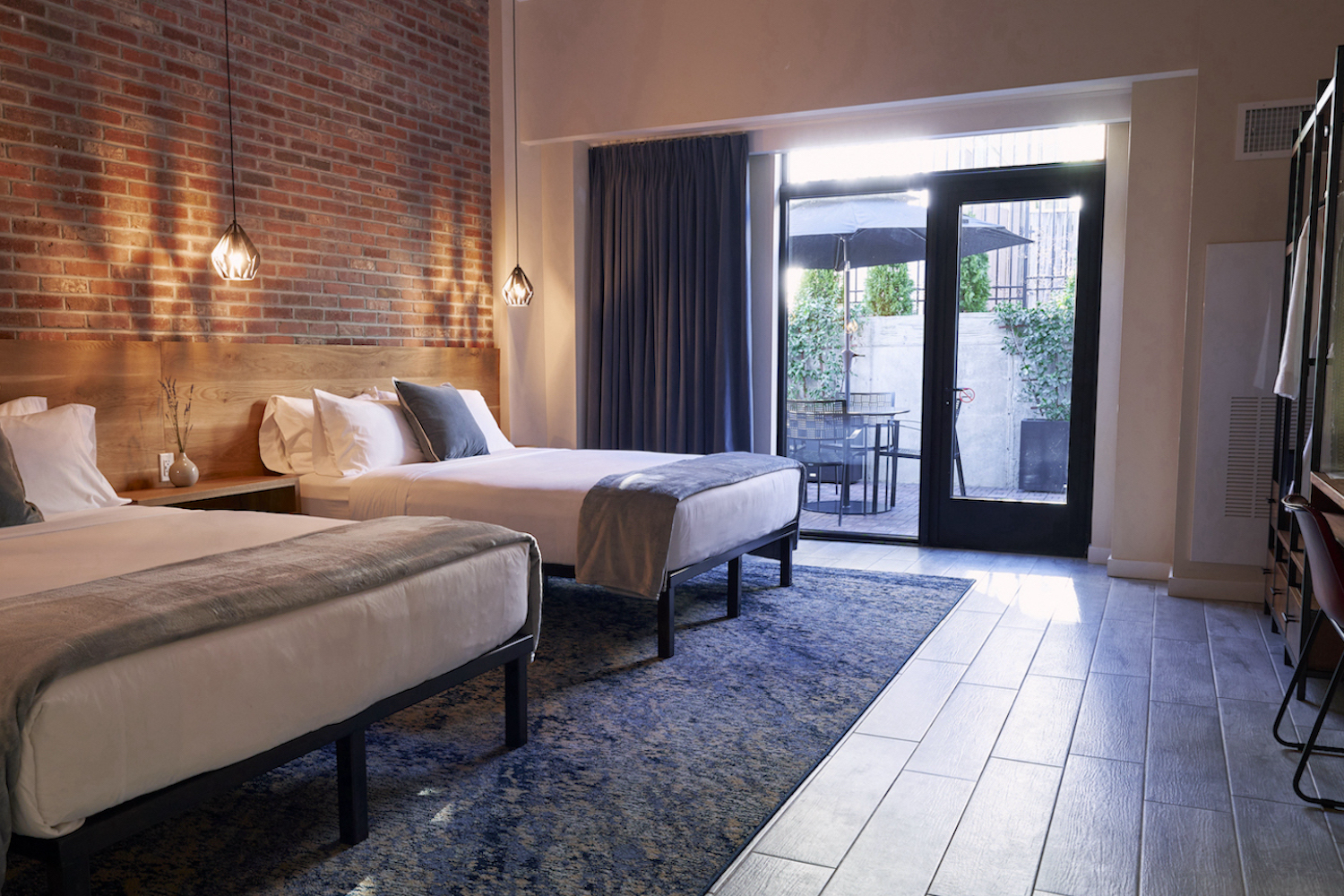 ADA DOUBLE QUEEN WITH PATIO